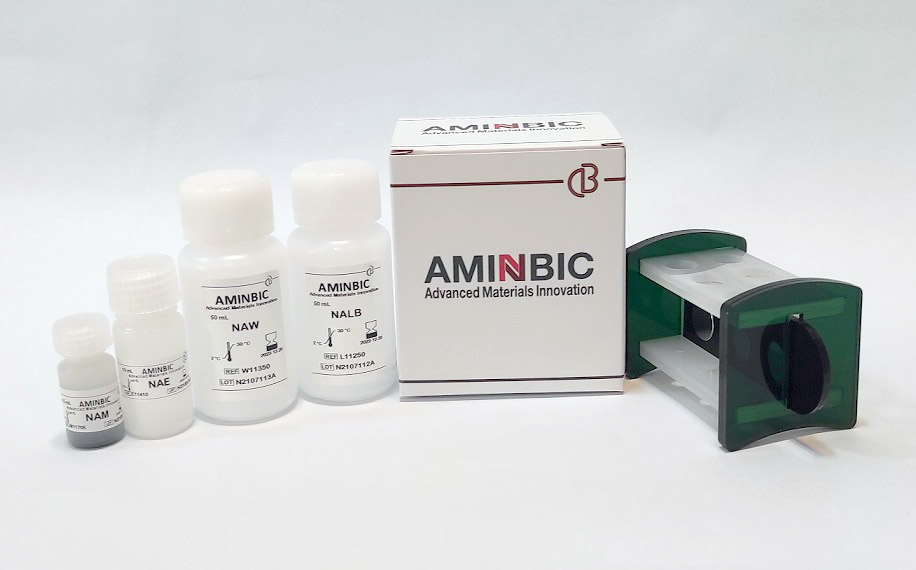 MagBic Nucleic Acid Extraction kit, based on Paramagnetic Beads technology, is a designed for rapid manual and automated purification of nucleic acid from cell such as Serum, Plasma, Urine, Cell free body fluids, Cell Culture supernatants and Rinse liquid from swabs samples. MagBic technology combines the speed and efficiency of silica-based nucleic acid purification with the convenient handling of magnetic particles.
The extraction process includes an initial lysis step with the appropriate Buffer to ensure efficient lysis and nucleic acid release from the virus, Nucleic acid binding to the surface of the magnetic beads, washing and elution.
The purified nucleic acid is suitable for use in RT-PCR and qRT-PCR and can be used for viral detection (likes Covid-19).
Features
 Rapid purification of high-quality nucleic acid
Flexible purification of multiple samples per run
Easy optimization of nucleic acid concentration
Storage Condition
Store at 2-8 ℃.
Avoid Freezing.
Do not expose to direct sunlight.
Don't store MagBic Magnetic Bead near magnet
Kit Content
MagBic Lysis Buffer
MagBic Washing Buffer
MagBic Elution Buffer
MagBic Magnetic Bead